Today's guest post is from Parker Townsend, an eCommerce expert and author. Below are some great tips on digital marketing for beginners. As per Parker, this post's intention is to help you learn exactly what you need to do to get more online exposure and better results on search engines like Google to boost your brand. These are some quick tips to consider. Here's Parker Townsend to tell you more.
Disclosure: This post contains affiliate links. This means I will receive a small commission from the advertiser if you make a purchase after clicking on my link, at no additional cost to you.
Create a Responsive Website and Focus on SEO
Search engine optimization is a very important part of digital marketing for beginners and everyone else. At least, it is if you want your website to rank higher in search engine results. The same reason requires you to opt for a responsive website. This type of site can easily adjust the resolution based on what device you are accessing it from. As a result, you have a very good, native user experience no matter the situation.
Start Blogging
You will notice that once you start writing blogs, you receive significantly more traffic to your business website. The reason is easy to figure out; blogs are informative, and they help you connect with your audience. Are you looking for a great way to boost digital marketing for beginners? This is it.
Starting a blog doesn't have to be overwhelming when you have the right tools. And that's what you get when you choose the leading blogging platform, WordPress. That's why I'm on it.
If you're creating a new site, you'll need a hosting provider and I like WP Engine for the easiness of making updates. It really helps simplify your life. WordPress Engine pretty much defined this industry so it makes sense to choose them.
There are different WP Engine Plans to choose from too so you get the one to best meet your business needs. Plus, right now they have a 3 months free offer included with annual plans. That's a great deal.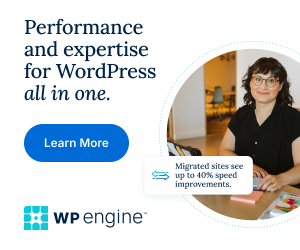 Think about Your Local Area
If you want to promote your small business solely to the local area, use localized keywords. Even if you don't, you still need to do keyword research to find the best possible features that you can find on the market.
Digital Marketing for Beginners: PPC Ads
SEO is great, but it takes a while until it delivers results. So, if you want results fast, you need to find some other ways to get the results you want. PPC ads can really pay off immensely, so try to take that into consideration. You pay only if people click on the ads, so you do receive a pretty good return on investment in this regard.
Influencer Marketing
Another great idea if you want to get the best digital marketing for beginners tips is to outreach and use influencers. These influencers already have a large user base, and you get to reach that user base with your products. Sure, you have to pay the influencer, but this will give you immediate access to a relevant audience in your niche, so that makes a lot of sense.
Content Marketing
Start your own content marketing campaign and start posting relevant content on all your online profiles and websites. Not only does this help you with branding, but it brings in front a whole lot more exposure and the return on investment can be huge in that perspective. Blogger outreach can be a part of your content marketing strategy too.
Integrate Social Media
Social media can do wonders for your business so it's no wonder it's one of the top digital marketing for beginners tips. You can easily connect with people, share promotion, offer them customer support and so on, all while connecting with your clients at a more personal level.
So yes, this is well worth the effort and it can pay off very well. You can also invest in youtube marketing through the industry's top agencies to get more online attention.
Now it's clear that digital marketing tips and tricks for beginners is not at harsh as you may imagine. It does come with its own fair share of challenges, but digital marketing can pay off a lot. Just remember to adapt everything and you can easily take your business to the next level!
About Parker Townsend
A professional poet looking to help you succeed online, by providing comprehensive solutions for your questions. Unscripted Income is only a website, I'm a real person and I enjoy fishing, watching baseball and eating the same as most people. My passion is helping others define their current online skills and accelerating them. Connect with Parker on the Unscripted Income Voice podcast and at Unscripted Income.